Helping to Close the Gap With Financial Inclusion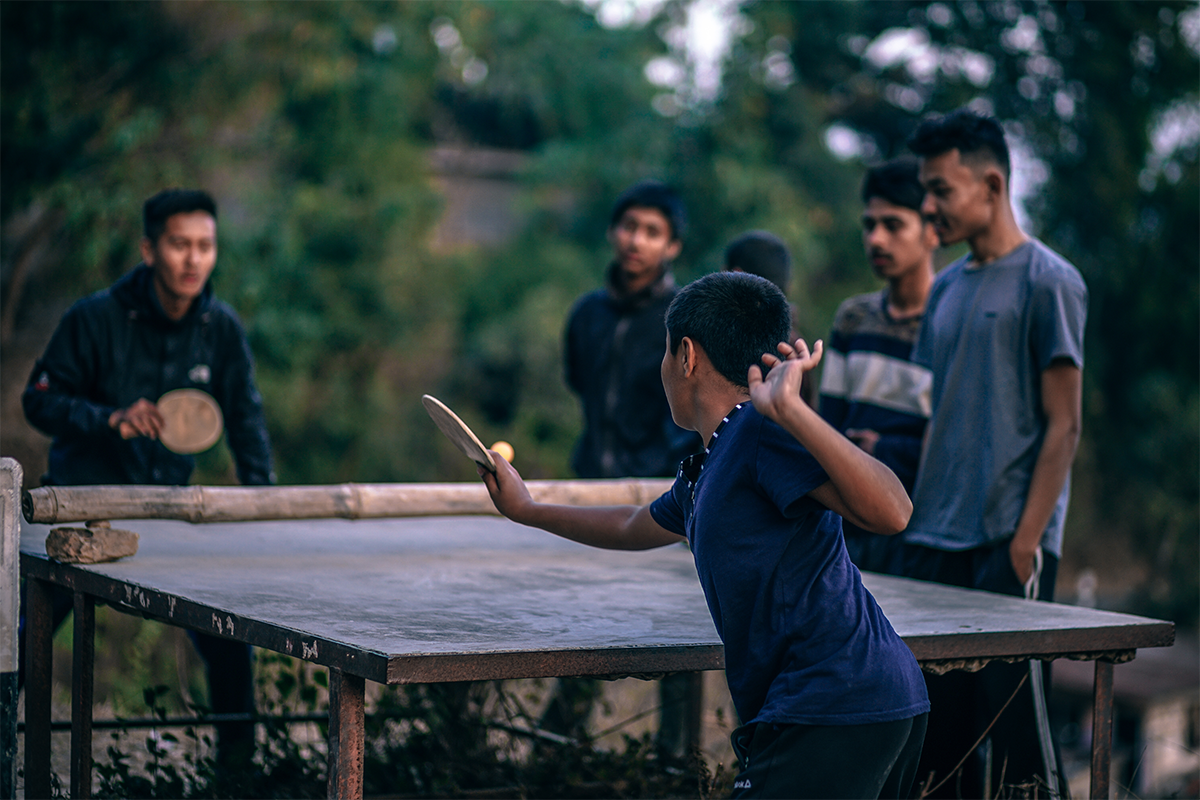 3 mins read    I     Date: 14 February 2023
(In partnership with The Edge) 
Managing your money has never been so easy. In this rapidly digitising world, basic financial services are at your fingertips — you can settle your bills, apply for a loan, pay your insurance premium, create a new investment portfolio, or make retirement plans with just a tap of your finger.
However, such services are out of the reach of many people, especially vulnerable communities like low-income households and the elderly. Typically overlooked by traditional banks, individuals in this segment of society tend to find their financial options restricted, no thanks to their level of education, health condition or lack of reliable modes of transportation. Some do not even have a savings account, credit history or access to a nearby automated teller machine.
This is why we believe financial inclusion is so important and so ardently championed by organisations like the United Nations (UN), which features it as a target in eight of 17 of its 2030 Sustainable Development Goals. These goals include eradicating poverty, ending hunger, improving health and well-being, reducing inequality and promoting economic growth and jobs.
What is financial inclusion?
According to the World Bank, financial inclusion means "individuals and businesses have access to useful and affordable financial products and services that meet their needs — transactions, payments, savings, credit, and insurance — delivered in a responsible and sustainable way." In a nutshell, it is about enabling people to help lead better lives by empowering them financially.
And where does Malaysia rank in terms of providing this access? According to Principal Financial Group's 2022 Global Financial Inclusion Index, the country ranks as the 20th most financially inclusive market out of the 42 markets globally analysed. It also ranks fifth in terms of financial inclusion support provided to workers by their employers.
Munirah Khairuddin, CEO and country head of Principal Malaysia (Principal), says, "Malaysia has taken significant steps over the past decade to accelerate financial inclusion for its population. The country's federal statutory body that manages the compulsory savings plan and retirement planning for private sector workers in Malaysia, for example, is one of the world's oldest provident funds."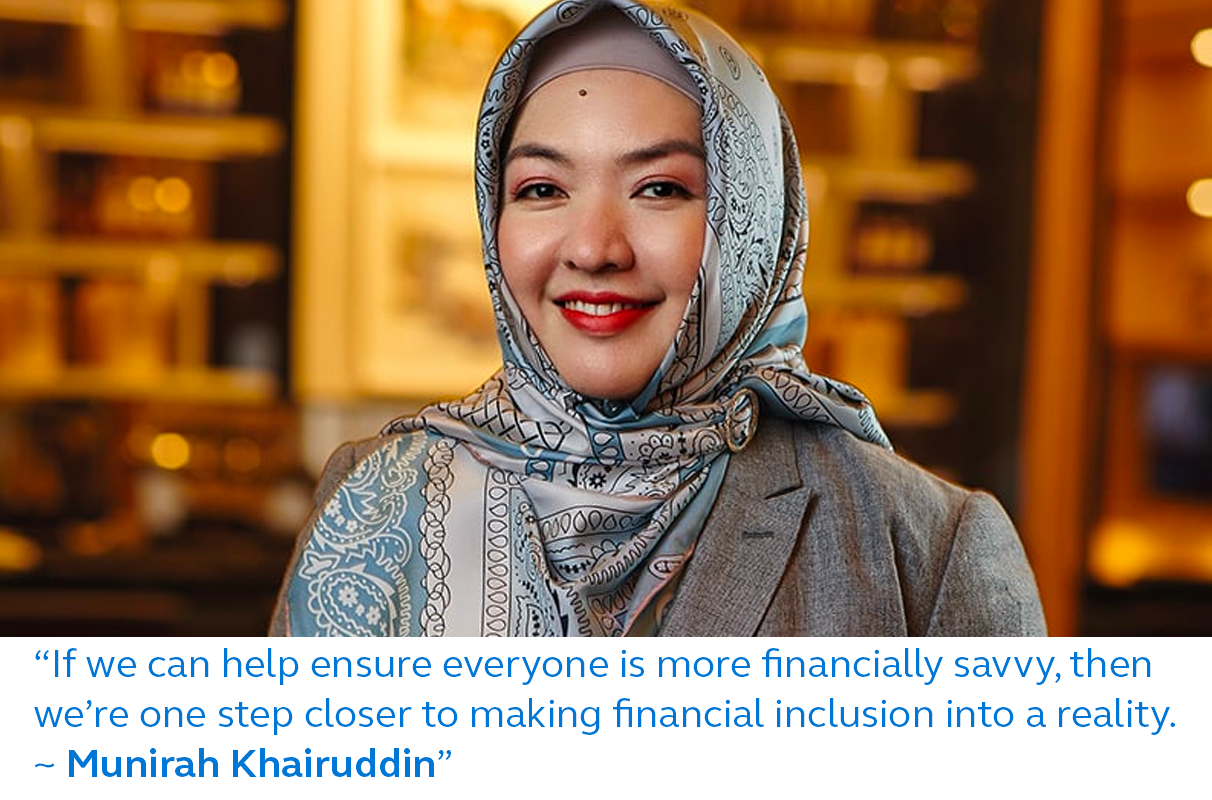 How financial inclusion affects society
So how exactly does financial inclusion help? For one, you might see better penetration of services as financial institutions reach out to the populace in smaller cities and rural areas, either by growing their physical presence there or by providing the appropriate digital banking solutions.
This will enable unbanked and underbanked individuals to have easier access to services like credit, bank accounts and account statements. If it sounds like it's just about convenience, it's not. For instance, the World Bank designed a study to measure the impact of paying factory workers in Bangladesh directly into an account as compared to paying them in cash.
According to the World Bank's lead economist in the finance and private sector research team of the Development Research Group, Leora Klapper, who designed the survey, the research found that workers whose wages are banked into their accounts are more likely to be thrifty and better able to manage unexpected expenses. And over time, they learnt to be savvier financial customers. This is because they had more privacy, security and control over their finances.
Strengthening financial capability
Despite Malaysia's high internet penetration, more than half of the nation's adult population remains underbanked or unbanked. To ensure these individuals are not left behind, policymakers and financial institutions need to work on creating new products or extending digital offerings with more flexible requirements that are tailored to assist the less privileged.
For instance, some insurers offer affordable insurance plans with smaller coverage, while some online brokerages provide commission-free trading options. At Principal, we are committed to helping you reach your long-term financial goals. For example, you may invest as little as RM10 in Principal Islamic Money Market Fund through Touch 'n Go eWallet's GOinvest.
Alternatively, you can opt for Principal e-Cash Fund, the underlying fund for GO+, by cashing in from your eWallet balance or through a bank transfer on your Touch 'n Go eWallet app. If it's retirement savings you're after, you could always invest a portion of your Employees Provident Fund savings in approved unit trust funds with Principal via the pension fund's i-Invest online platform.
But access to financial solutions is only one aspect. Having access to sound financial advice is just as important, and with Principal, clients know they don't have to be afraid to ask. Principal is big on helping with the lifting of society through financial education, hosting webinars with experienced financial professionals and sharing knowledge via mass media publications.
"To help ensure all Malaysians feel financially empowered, they must possess the knowledge to make smart decisions when it comes to money. We believe being financially literate means being generally less vulnerable to scams or budgeting mishaps and more successful at achieving life goals," says Munirah.
"If we can help ensure everyone is more financially savvy, then we're one step closer to making financial inclusion a reality."
Managing your money has never been so easy. In this rapidly digitising world, basic financial services are at your fingertips — you can settle your bills, apply for a loan, pay your insurance premium, create a new investment portfolio, or make retirement plans with just a tap of your finger.
For more on Principal and its efforts on financial inclusion, visit https://www.principal.com/sustainability/financial-inclusion
What to do next?
If you need any investment assistance, please get in touch with your financial consultant. (We can help you find one). They can assist you with your investment goals and advice you on your risk tolerance. 
Alternatively, you can also manage your portfolio on the go, anytime, anywhere via our online investment portal.
If you need further assistance, please leave your details here, and we will connect with you.
Disclaimer: The information in this article has been derived from sources believed to be reliable. However, we do not independently verify or guarantee its accuracy or validity. It contains general information only on investment matters, should not be considered a comprehensive statement on any matter and should not be relied upon as such. The information it contains does not take into account any investor's investment objectives, particular needs or financial situation. Investors should consider whether an investment fits their investment objectives, particular needs and financial situation before making any investment decision. The data presented is for information purposes only and is not a recommendation to buy or sell any securities or adopt any investment strategy. This material is not intended to be relied upon as a forecast, research, or investment advice regarding a particular investment or the markets in general, nor is it intended to predict or depict the performance of any investment. All expressions of opinion and estimates in this article are subject to change without notice. This article is not intended to be, nor should it be relied upon in any way, as a forecast or guarantee of future events or investment advice regarding a particular investment or the markets in general. We recommend that investors read and understand the contents of the funds' prospectus and product highlights sheet available on the Principal website, which have been duly registered with the Securities Commission Malaysia (SC). Registration of these documents neither amounts to nor indicates that the SC has recommended or endorsed the product or service. There are risks, fees and charges involved in investing in the funds. This article has not been reviewed by the SC. Environmental, social and governance-responsible investing (ESG) is qualitative and subjective by nature, and there is no guarantee that the criteria utilised or judgment exercised will reflect the beliefs or values of any one particular investor. Information regarding responsible practices is obtained through voluntary or third-party reporting, which may or may not be accurate or complete, and such information is used to evaluate a company's commitment to, or implementation of, responsible practices. Socially responsible norms differ by region. ESG, while a component of our investment analysis, is only one part of the overall assessment in our decision-making activities. ESG criteria may present additional advantages or risks and do not protect against market risks or volatility. You should not make any investment assumptions based solely on the information contained herein. There is no assurance that the socially responsible investing strategy and techniques employed will be successful.