BENEFITS
---
Investing with our financial consultant
We provide wealth management solutions comprising wealth creation, protection, and preservation

We work with you to understand your needs and establish your financial goals

Our Shariah-compliant financial solutions and planning helps you accumulate, distribute and protect in accordance with Islamic values and principles, along with Shariah and Al-Falah requirements.

We will monitor and review your investments regularly.

We are highly certified - our expertise and ethics standards are recognised by the Financial Planning Association of Malaysia (FPAM)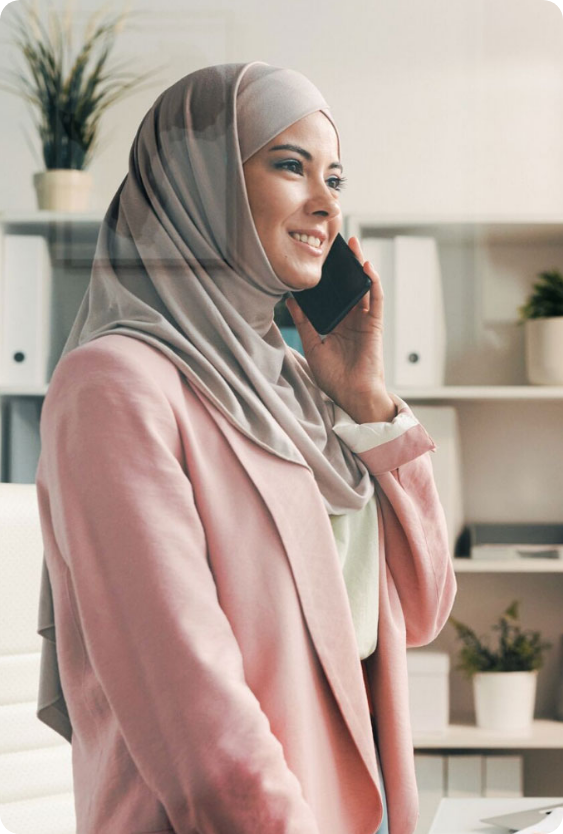 Our financial consultants
Take a look of the list of our financial consultants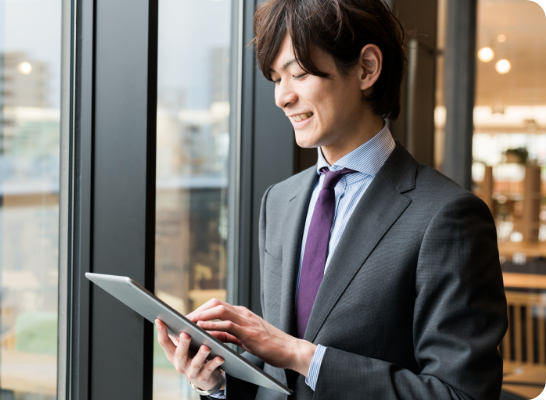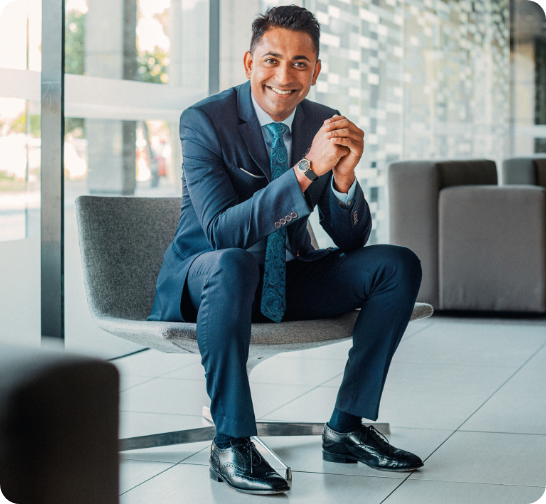 ONE STOP SOLUTION TO IMPROVE CUSTOMER EXPERIENCE
---
Principal Direct Access (PDA)
Our consultants will be able to give you appropriate investment recommendation based on the information gathered in our PDA.

Open an investment account and transact online with consultant's assistant and expertise.

Peace of mind with OTP validation for your investment transactions.

Seamless online transfer funds, of up to RM300,000.

Invest anywhere, and anytime digitally with professional consultant services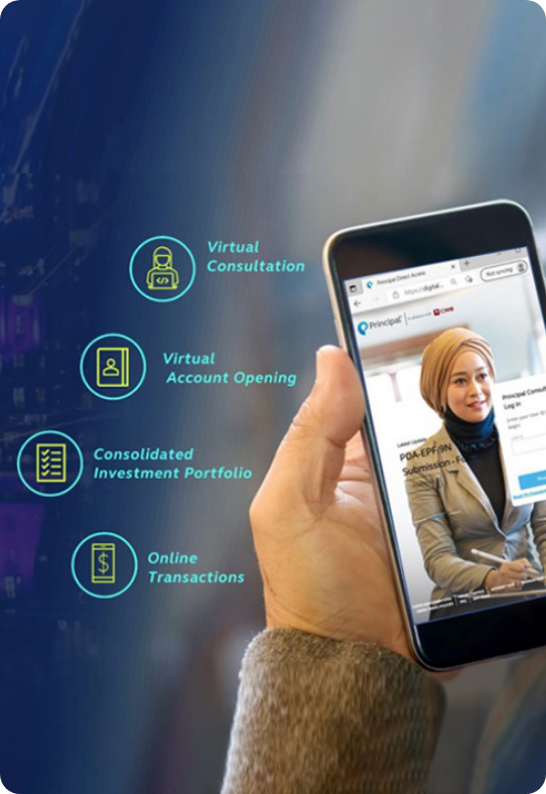 We are proud to announce our 2023 TOT and MDRT achievers!
Financial professionals have a noble objective of empowering individuals to secure a brighter future by providing them with financial guidance and support. At Principal, we aim to make financial security achievable for people from all walks of life. Similarly, the Million Dollar Round Table (MDRT) membership was founded as a global accolade that recognises professionals who are dedicated to a high standard of work and have displayed their full potential in the financial services and life insurance.  Today, we celebrate the unwavering determination and commitment of these professionals at Principal who consistently pursue for greatness as leading examples in our industry. They set the standard and pave the way for the rest to follow. Exceptional professional knowledge, commendable client servicing in financial services, and strong customer trust – are just a few of the many admirable traits our professionals embody. They put our customers' best interests at heart and uphold the MDRT accolade to the highest calibre.  Congratulations to all those recognised, and thank you for going the extra mile to provide a total wealth solution for others to achieve their life goals.   Lim Lee Chin 2nd Time TOT FINAIMS Ade Furzane Binti Amrizal Saz 2nd Time MDRT REGION 2 Emelyn Binti Wan Salleh 2nd Time MDRT REGION 2 Jalina Begum Binti Sajit Mohamed 2nd Time MDRT REGION 2 Marini Nasution Binti Harun Seribu Jaya 3rd Time MDRT MEGAS SALES OFFICE Muhammad Izzul Islam Bin Nor Aznan 2nd Time MDRT NORTHERN REGIONAL OFFICE Noor Hamiza Binti Mad Nor 2nd Time MDRT KUANTAN BRANCH   Nor Hazlin Binti Mohd Hassim 3rd Time MDRT CHARISMA LEGACY 1   Norbibi Binti Sardara 2nd Time MDRT REGION 2   Norliza Binti Ajis 2nd Time MDRT PREMIER WEALTH ADVISORS   Sabariah Binti Bahari 3rd Time MDRT REGION 1 Safarina Bt Hussin 1st Time MDRT REGION 3    
Help others to achieve their long-term financial goals
Become a Principal financial consultant today.