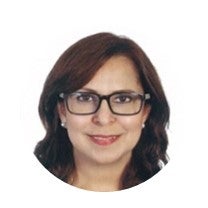 Paramjit Kaur Dhillon, Head, Legal and Company Secretarial, ASEAN
Paramjit Kaur Dhillon, has immense exposure and experience in practice as well as in in-house roles. She started her career as an active litigator for 5 years handling civil and banking litigation. She spent 5 years, thereafter, as Legal Counsel in AmInvestment Bank (now part of AmBank Group) handling corporate banking and corporate finance documentation and advisory apart from other investment banking work and oversaw their litigation, working closely with external counsel. She left to join Messrs Govindasamy Khan as their Litigation Partner. In 2004, she joined Total Sports Asia where she worked for 13 years. Before she left for PAM MY in 2017, she was Chief Legal Officer of Total Sports Asia Group of Companies and GLORY Group of Companies advising on their global business relating to media license distribution, sports events management, sponsorships and was overseeing their global contracts and IP as well as Corporate Secretarial Services with IT and HR reporting into her.
Qualification:
Paramjit has a degree in Law and Economics from the Keele University, United Kingdom and completed her Certificate of Legal Practise (CLP) at University Malaya. Paramjit graduated from Keele University, United Kingdom with a Bsc(Law&Econs)Hons. Degree in 1989 and was called to the Malaysian Bar in Jan 1992.