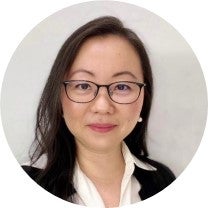 Lai Mee Fong , Non-Independent Non-Executive Director
Mee Fong is a Managing Director in CIMB and holds the CFO role in CIMB Digital Assets, where she is responsible for the overall financial planning and management of all CIMB Group's Strategic digital investments including the Touch 'n Go franchise and digital bank operations in the Philippines and Vietnam.
Most recently, she was Managing Director/ Head of Business Planning and Analytics of Group Ventures and Partnerships at CIMB Group, where she was responsible for the overall business and financial planning, risk and compliance management of asset management and investments business across both public and private markets, including the Group's regional asset management business, its private equity fund management business and the Group's equity investments portfolio.
Prior to that, Mee Fong was responsible for the business planning and finance function in Group Strategy and Strategic Investment of the Group which is responsible for the Group's private equity business ventures and other equity investments portfolio.
Prior to joining CIMB Group in 2012, Mee Fong was in professional practice with PricewaterhouseCoopers where she had performed numerous assurance and consulting assignments covering segments such as local banks, offshore banks, asset management companies, unit trust funds, oil and gas companies, manufacturing and services companies, for both local corporates and MNCs. She also had the privilege to work with the Securities Commission on a secondment arrangement where she was responsible for the examination of asset management companies in accordance with the Securities Industry Act. Her professional career was further expanded into the private equity space when she took on the role of the Vice President of finance in one of the largest Southeast Asia-based private equity fund managers, Tael Partners, with funds under management of over USD1 billion. In that specific role, she gained financial insights into deal structuring, valuation model, investment and exit strategies.
Mee Fong serves on the board of Capital Advisors Partners and two other General Partner companies. She is an active member of the Investment Committee of two infrastructure funds, namely Capasia Islamic Infrastructure Fund LP and Capasia ASEAN Infrastructure Fund LP which manage assets across Asia including Malaysia, Indonesia, Pakistan, Philippines and Vietnam.
Qualifications:
Chartered Accountant (CA) of Malaysia Institute of Accountants (MIA)
Certified Practising Accountant of CPA Australia.
Bachelor of Business (Accountancy), RMIT University, Melbourne, Australia.