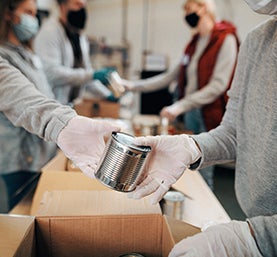 Disaster relief efforts
During the unprecedented COVID-19 pandemic, we channeled contributions in the form of food to medical frontliners, higher learning institutions students, and underprivileged individuals and families. The foods were prepared by families from low-income background and local food operators.

We donated 50,000 facemasks and 10,0000 hand sanitisers to floods victims who were evacuated from their homes, at flood relief centres in Pahang, Terengganu, and Johor.

Through Principal Foundation, our global non-profit organization, we made cash contributions to MERCY Malaysia, and Malaysia Relief Agency for purchase of medical supplies.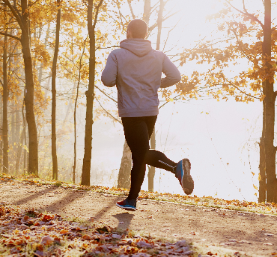 Charity Miles
Principal Foundation collaborated with Charity Miles, a global non-profit organisation from April 1- September 30, 2022 where Principal employees around the globe participated in a philanthropic initiative that turned our employees movement into a donation for disaster relief charities.

Our employees downloaded the Charity Miles app to their personal mobile phone devices that tracked their movement and logged a $1-per-mile donation for select charities. Principal Foundation made the $1-per-mile-donation. The app has the capability to track mileage for employees using a wheelchair, jogging, walking and even biking.

Donations benefited a different organisation each month during the six-month initiative. All six organisations focused on disaster relief resulting from natural disasters or conflicts. Among the organisations which had benefited from the collective efforts include those in Afghanistan, Syria and Myanmar.