Investment pointers for May 2020
Here at Principal, we understand how your investment performance is key to knowing how your financial journey is progressing. Our investment experts have put together a summary of investment recommendations to assist you navigate the market conditions and help ensure your portfolio meets your long-term financial goals.
Our Outlook
Although we are living in an "age of uncertainty", the market does seem to be improving despite the pandemic and there are opportunities in every market condition.
Capital markets moved up in April 2020 with global equities rising 4 to 16%, while bonds rose over 2%. This is a rebound from the declines reported the month prior when early signs of daily new cases of COVID-19 were dropping in the US and parts of the EU.
The US Government launched a huge fiscal stimulus, with the latest estimating nearly 3.7% of the global GDP, to help alleviate the contraction in economic activities from cessation to contain the spread of COVID-19.
We are positive on the Asian equities on a 12-month basis as Asian economies have more policy room, relative to the rest of the world and also the fact that China has started to return to business normalcy ahead of the rest of the world.
Investment Considerations for You:
On a short-term basis, we maintain an asset allocation at 50:50 between equities and fixed income. We are positive on Asian equities on a 12-month basis while our portfolios favour large cap and high quality defensive stocks.
For conservative clients, we would recommend Malaysia Focus Bond Funds and Balanced Funds that are income focussed.
For clients with higher risk tolerance, we would recommend to focus on Growth-Oriented Funds that offer exposure to growing areas in China, Asia-Pacific, Global Technology and Malaysian aggressive funds.

Additional investment perspectives to help guide you further with your investment decisions:
Region

 

  Fixed Income

 

  Equities

Global

​

Estimates are for the global GDP to shrink in 2Q & 3Q and recover in 4Q. Huge fiscal stimuli are proposed to moderate the drop in economic activities.
 
Global central banks including the US Federal Reserve will continue to provide liquidity and undertake unorthodox measures to support economic activities.

​

Estimates are for the global GDP to shrink in 2Q & 3Q and recover in 4Q 2020.
 
The accommodative monetary and fiscal policy will be supportive of equities.
 
We are neutral on the US, underweight in Japan and overweight on the EU cash.

Regional
(Asia-Pacific ex-Japan)

​

Pockets of opportunity in local currency in Asian and Chinese credits as yields remain relatively attractive.
 
We forecast Asian bonds to provide a return of 3.5% to 4.5% in 2020. 
 
Some Asian central banks would continue to ease monetary policy to spur growth.

​

More Asian economies are looking to ease their lockdown measures as new and outstanding cases of COVID-19 are dropping.
 
Positive on Asia Pacific equities on a 12-month basis as policy focus shift to restarting economic activities.

China

​

In Mar 2020, gross supply of China onshore credit rose to a record of RMB 2.1 tn driven by loosening the policy.
 
The default rate in March 2020 dropped from 1.76% to 1.64% with private enterprise default rate at 5.97% while that of SOEs rate at 0.66%.

​

The reports of new daily Covid-19 cases have dropped to 50 cases while the number of confirmed cases are below 500 cases.
 
Manufacturing and Service PMIs have recovered to above 50 in March and April 2020.
 
Equities in China are expected to benefit from the policy support at the monetary and fiscal level.

Domestic (Malaysia)

​

BNM cut OPR by 50 bps in May 2020.
 
Credit selection will continue to be the biggest driver of portfolio return.

​

BNM cut OPR by 50 bps in May 2020.
 
Earnings recovery in 2020 is expected to be delayed to 2021 due to the Covid-19 outbreak.
 
We are Neutral in Malaysia with focus on defensive names for capital preservation.
Disclaimer: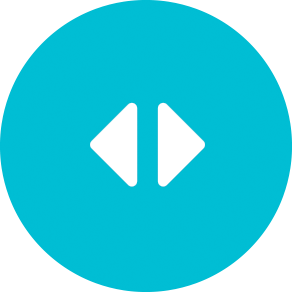 means neutral;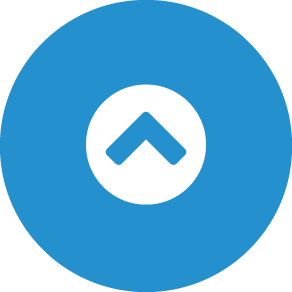 means positive.
Why invest with Principal Asset Management Berhad?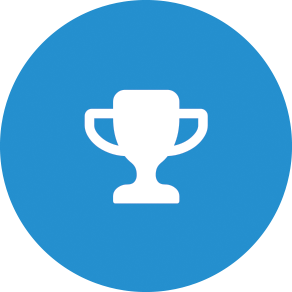 Award-winning investment house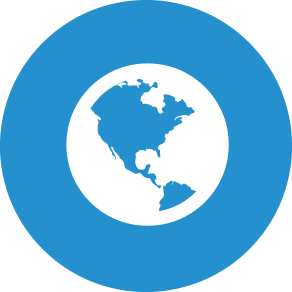 Diverse and innovative investment solutions spanning all risk categories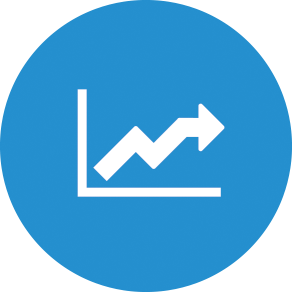 Local expertise with global capabilities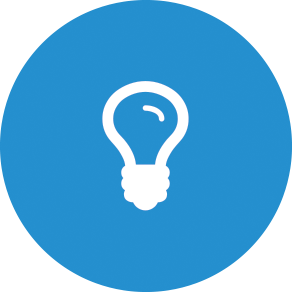 Universal and Islamic solutions
We believe that every investor is unique and the investment decisions you make should help reach your long-term financial goals. We've created a series of investment portfolio allocations to help you visualise your future investment portfolio. Below are our recommendations:
Universal solutions (conservative to aggressive)
 
Islamic solutions (conservative to aggressive)
 
EPF-MIS universal solutions (conservative to aggressive)
 
EPF-MIS Islamic solutions (conservative to aggressive)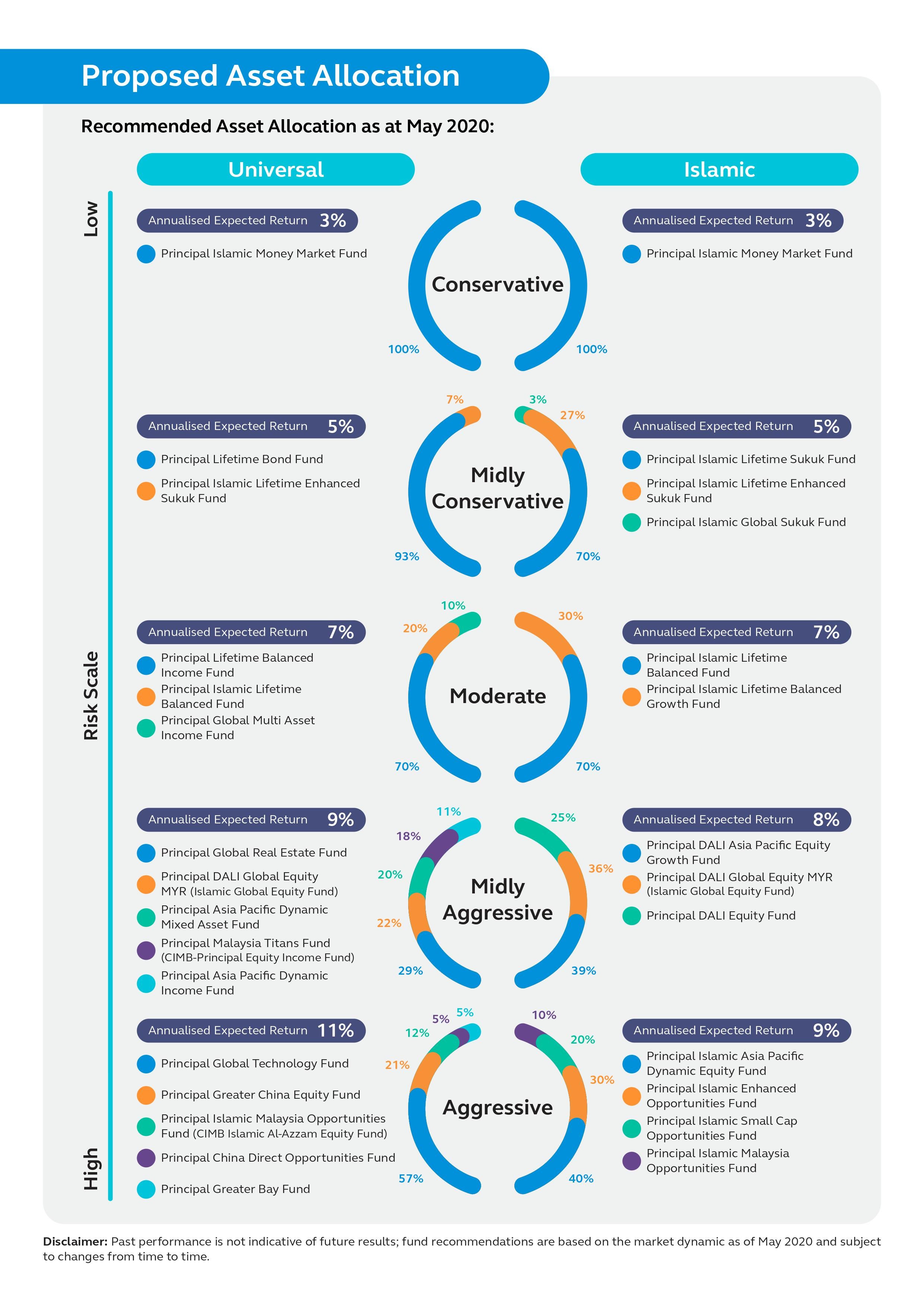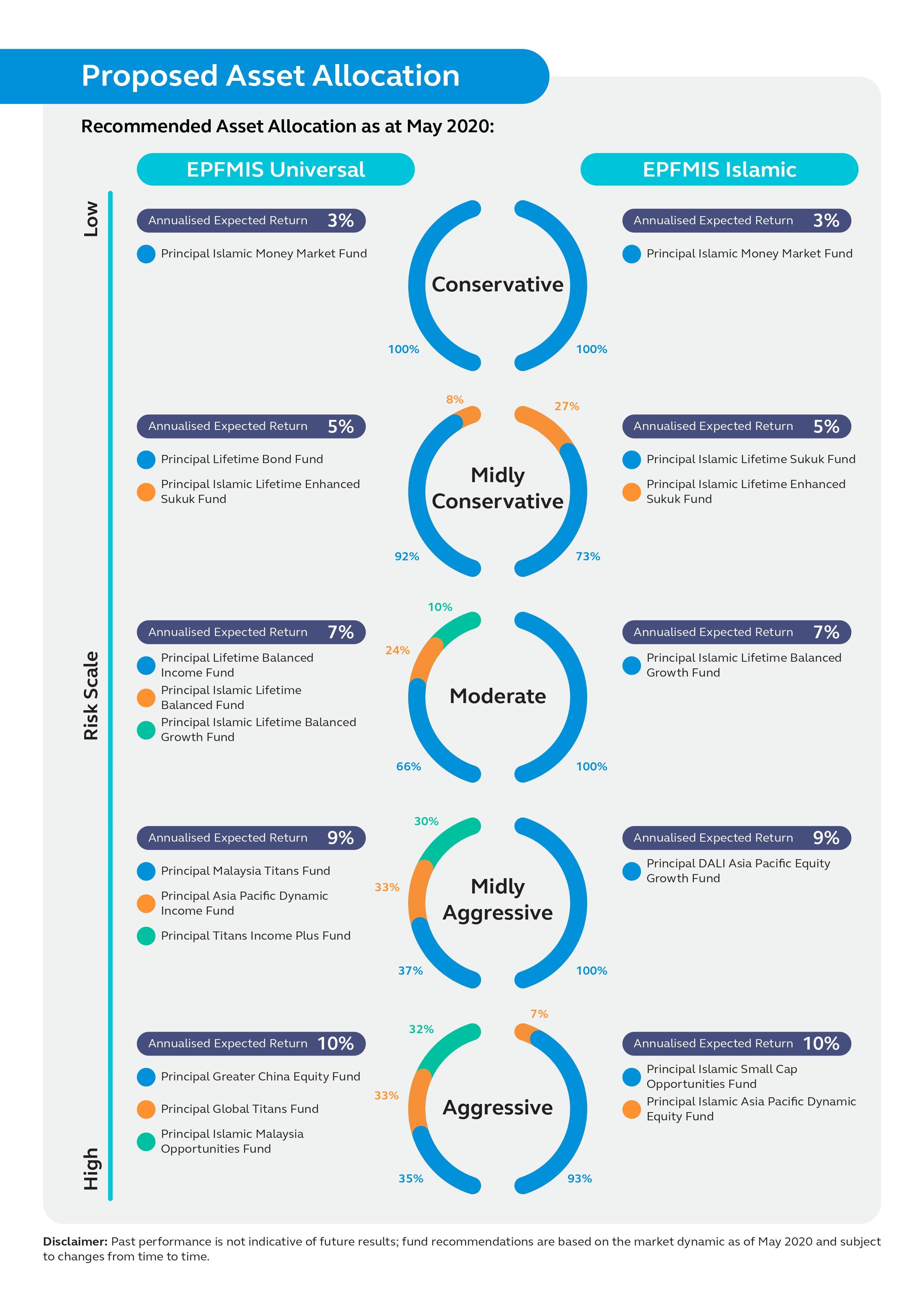 Click here to download PDF version.