General Information : i-Invest by EPF via i-Akaun
1. What is EPF i-Akaun Investment?
It is an online facility which allows you to withdraw eligible fund from your EPF Saving from Account 1 to make investment (i.e. buy) into unit trust. Transactions can be submitted via this online platform including investment (i.e. buying), switching, redeeming; and enquiring account balances, current value, history transactions and etc.
2. What are the operational hours of EPF's i-Invest via i-Akaun?
Operating Hours
Operating Function
Operating Feature
24 hours a day, 7 days a week
Account

View consolidated account holding, investment application and payment status from:
•    Account Holding
•    Transaction History
•    Application Status

Fund Tools

View fund information and analysis from:
•    Fund Selectors
•    Chart Centre
•    Watchlist

Investment

Apply and submit switching and redemption request from:
•    Redeem/ Switch

Monday to Friday: 8.00am to 7.30pm.
Saturday, Sunday and Public Holiday: 8.00am to 6.00pm.

Note: Operating hours of EPF i-Akaun Investment's transfer gateway

Investment
Apply and submit investment (i.e. buy) from:
•    Buy
3. Who is eligible to log in and perform transaction via EPF's i-Invest?
All EPF Members above 18 years old can open an investment account. You are allowed to invest 30% of the savings amount in excess of your Basic Savings amount required in Account 1. Basic Savings amount is applicable to members up to 55 years old only before release control issued by EPF.
4.  Who can open an online investment account and invest via withdrawal of fund from your EPF savings (i.e. EPF investment scheme/ EPF scheme)?
It is open to all Individuals who are eligible EPF Members as well as EPF i-Akaun subscribers. They could be a new customer to Principal Asset Management Berhad ("Principal"); as well as all individuals who are existing EPF scheme's account holders of Principal.
5. What is EPF Account 1 Basic Savings amount requirement?
All EPF members are allowed to withdraw and invest 30% of the amount in excess of the required basic savings in Account 1 according to your age, i.e. the total amount eligible to invest in unit trust funds approved by EPF.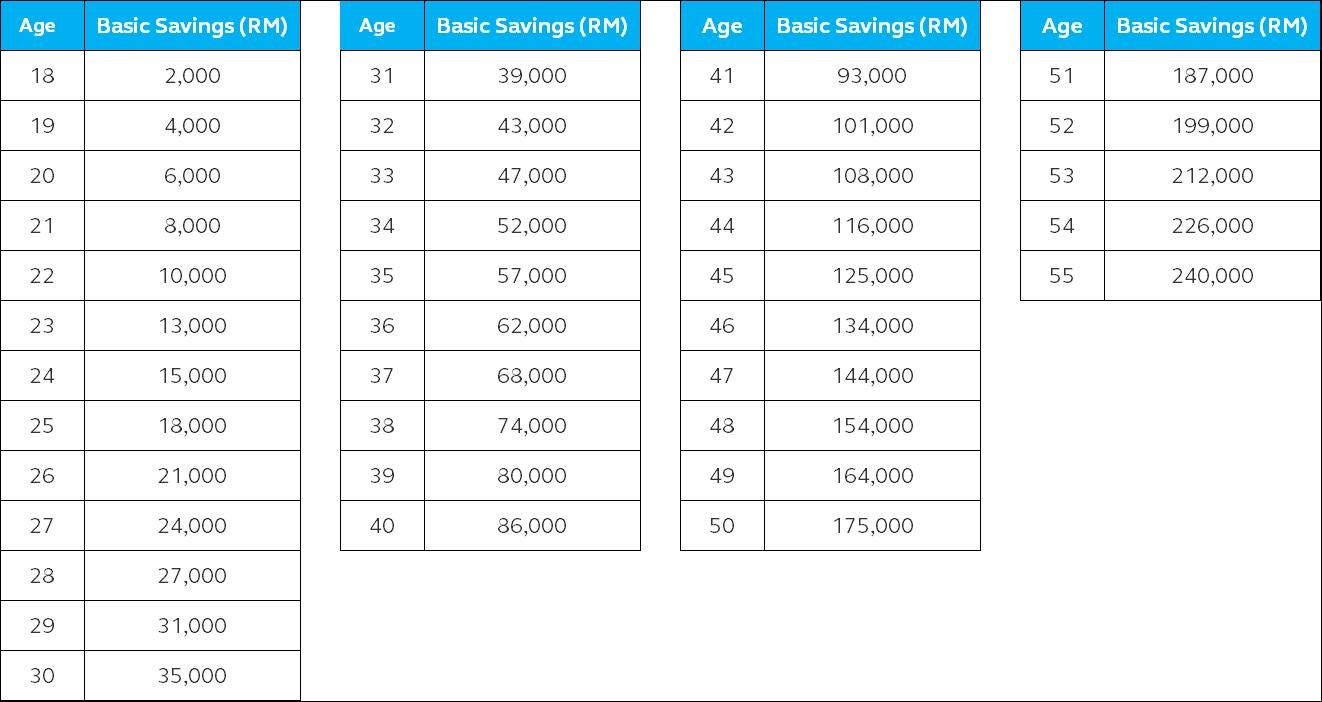 Source: http://www.kwsp.gov.my/member/investment as at 18Jul2019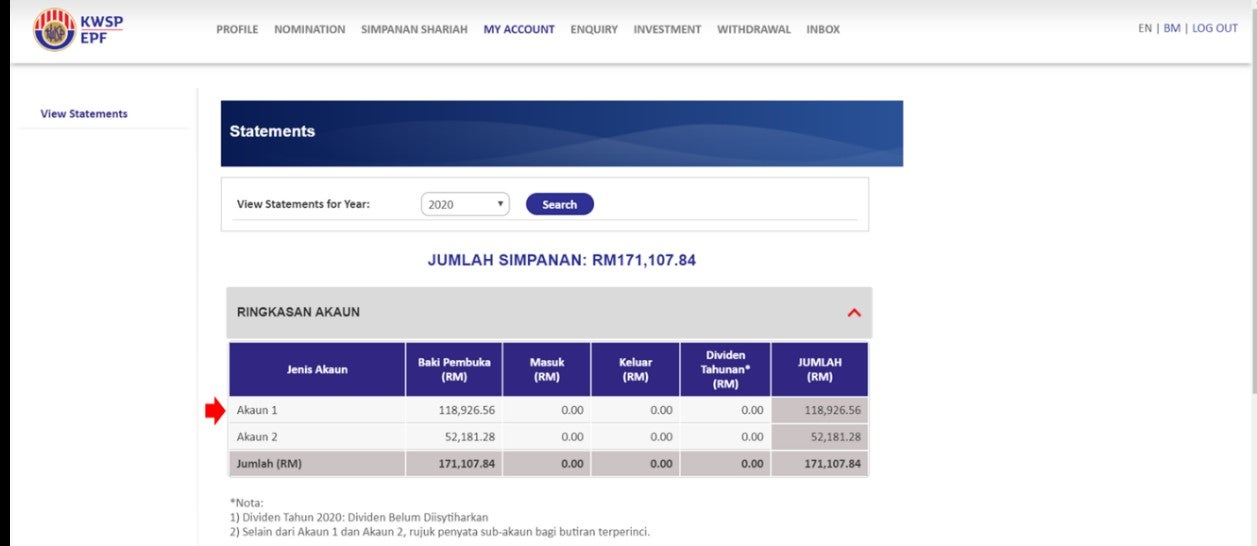 6. How is the total amount eligible for investment is calculated?
(for member up to 55 years old only)
Example: A member aged 34

Total Savings in Account 1 

    
RM118,926.56

Basic Savings required in Account 1

RM52,000

Amount in access of Basic Savings

RM66,926.56

Eligible Amount (30% x RM61,926.56)

RM20,077.97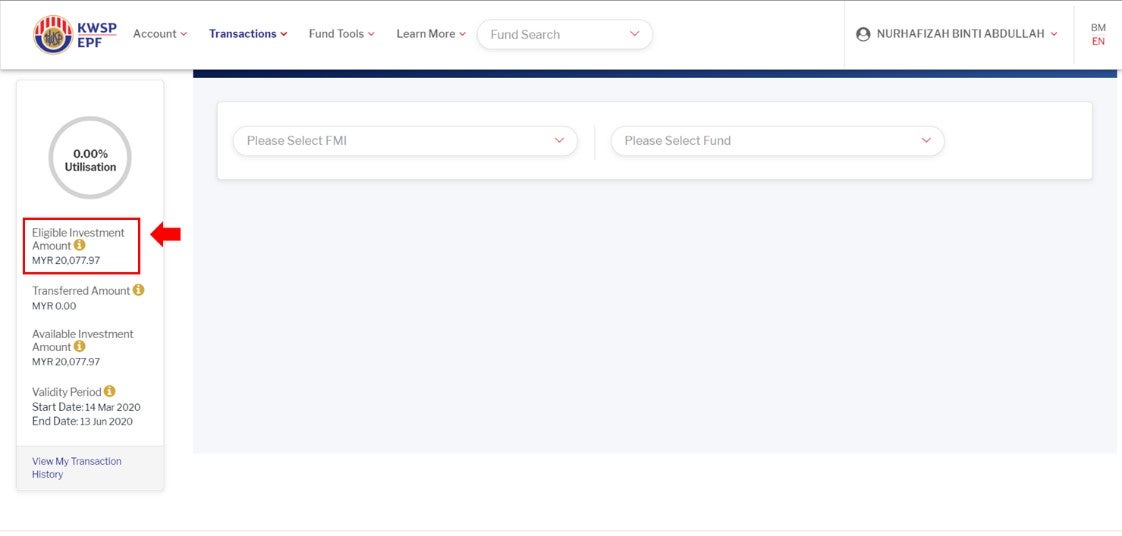 7. If you are above 55 years old, are you still eligible to log in and perform transaction?
If you are above 55 years old which is classified by EPF as Akaun 55 or Akaun Emas. You are eligible to log in and perform investment (buy) should you still have available fund and/or savings in your EPF account.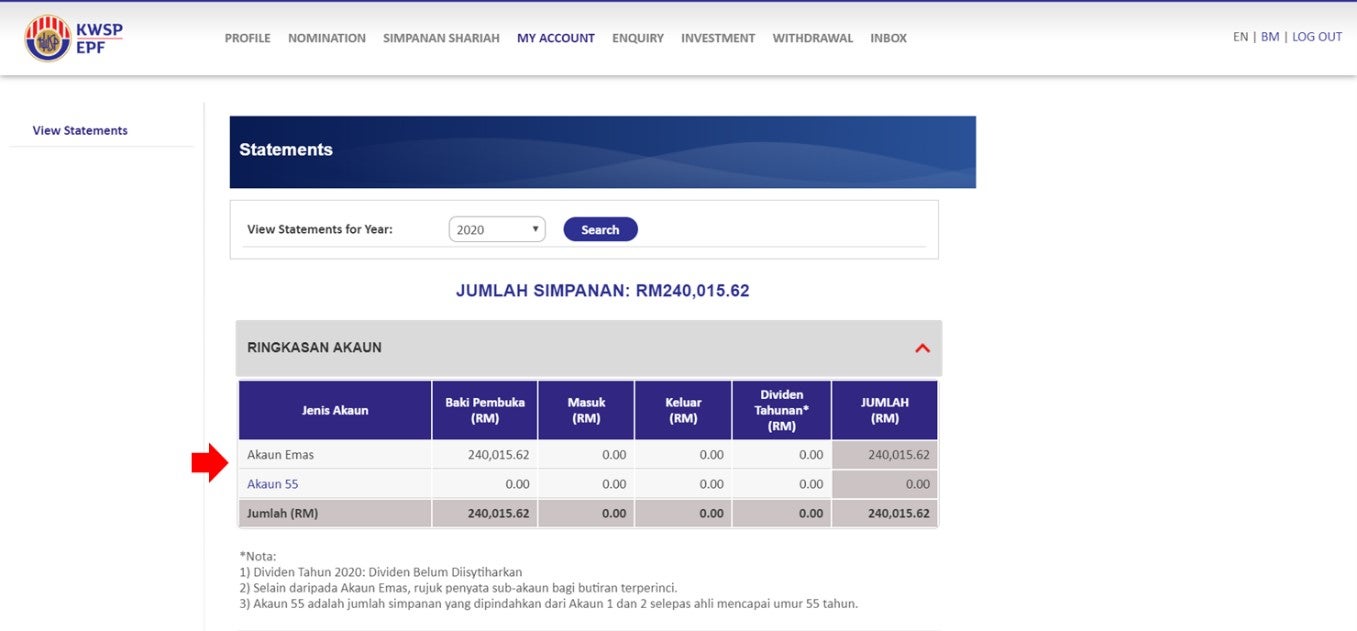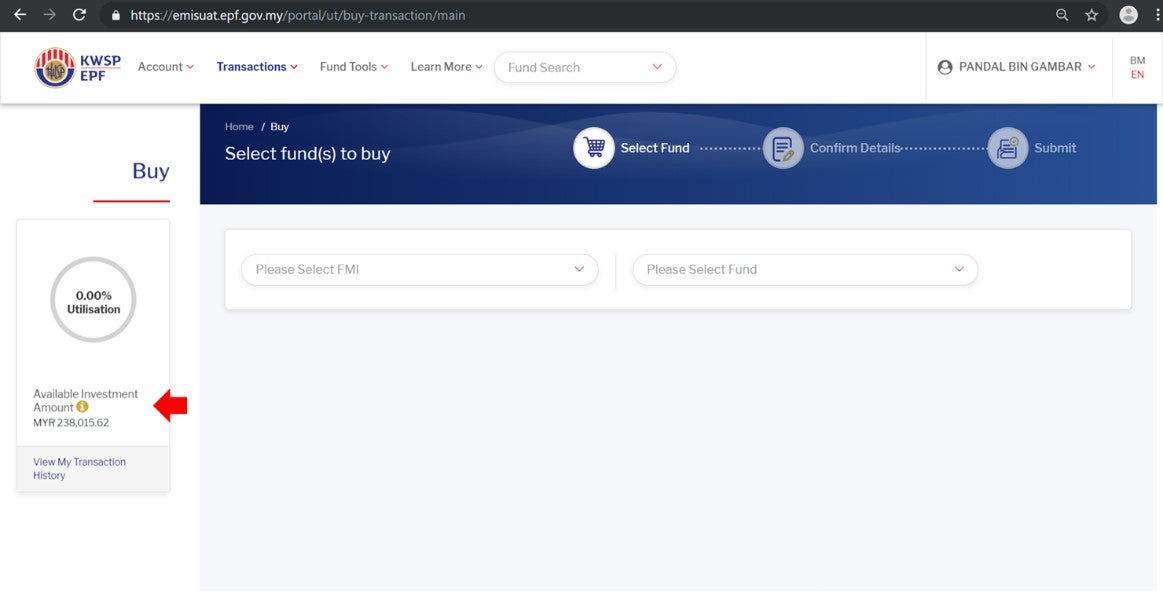 8. What will happen to your EPF scheme accounts invested via withdrawal from EPF Account 1 after you turned 55 years old?
Once you reached 55 years old, all investment accounts made via withdrawal from EPF Account 1 will be converted from a EPF scheme account into a Cash scheme account with release control instruction from EPF.
 

9. Where can you get the information on specification, performance & etc. of fund(s)?
You may view those information in the EPF i-Akaun Investment or Principal's corporate website at https://www.principal.com.my/ 
 
i-Invest by EPF via i-Akaun:

Principal Corporate Website: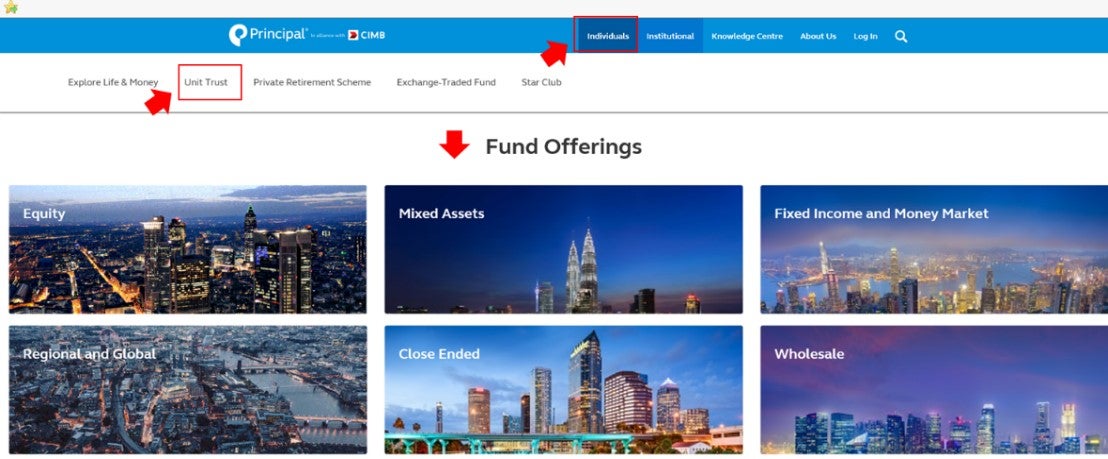 10. Where can you find the funds' daily price/NAV and historic price/NAV?
You may view that information in EPF i-Akaun Investment or the Principal's corporate website at https://www.principal.com.my/
i-Invest by EPF via i-Akaun:

Principal Corporate Website: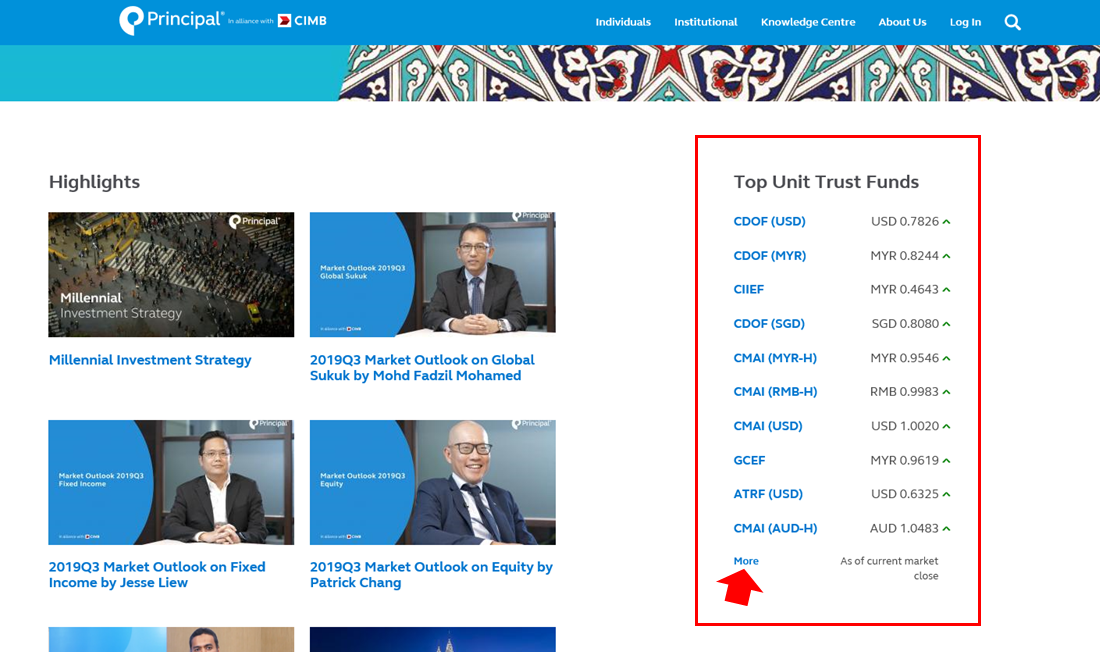 11. Who do you contact should you need help?
You may email your queries to service@principal.com.my
For telephone assistance, you may call our Customer Care Centre at +(603) 7723 7260
Customer Care Centre operating hours:
       •    Monday to Friday: 8.45am to 5.45pm
          Except on Kuala Lumpur and national public holidays