Hop Into Abundance This Year of the Rabbit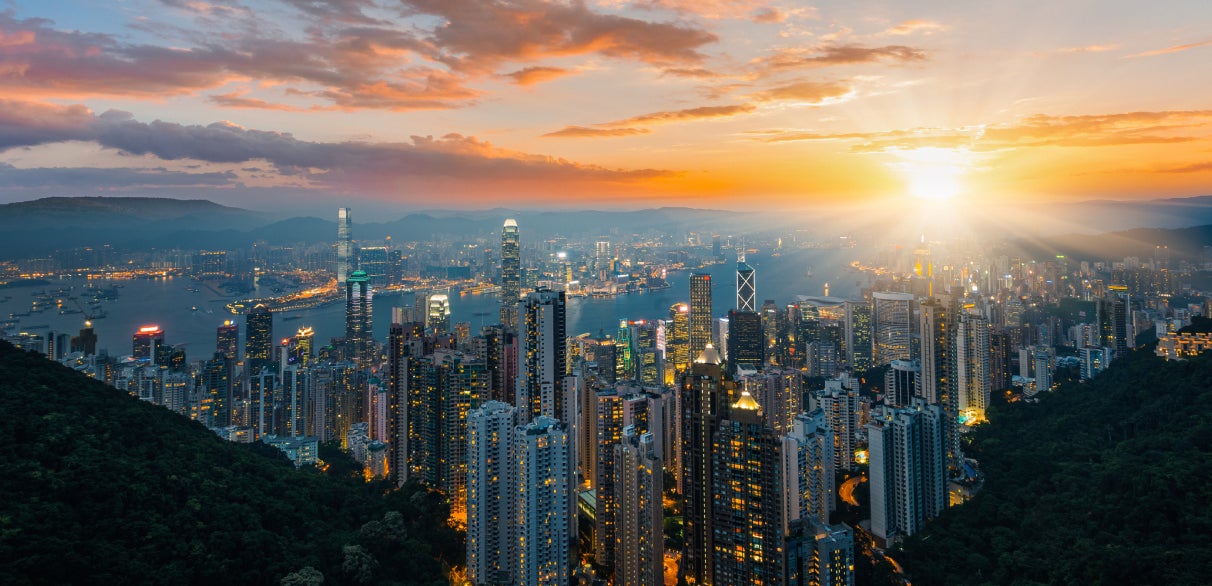 7 min read    I     Date: 25 January 2023
(In partnership with The Edge) 
2022 was an unforgiving year for the markets1 as the effects of the Covid-19 pandemic lingered, geopolitical tensions reared their head and inflation spiked around the world, followed by an aggressive tightening campaign by the US Federal Reserve and other central banks.
Will things start to look up this year? Can investors expect the Year of the Rabbit to finally usher in a sense of stability to the markets? Principal Malaysia expects this year to mark a turning point for investors looking for opportunities. Here are the reasons why.
The investing landscape ahead
Make no mistake — 2023 will still be a tough year. According to Principal, in the near term, the markets may still face headwinds in the form of tightening measures by central banks, a global economic slowdown, and geopolitical conflict. This is in line with the International Monetary Fund's warning earlier this month that the global economy is in for "a tough year, tougher than the year we leave behind."2
Principal believes the US and EU will likely enter a recession by the first half of 2023. Global inflation should continue to moderate and peak in the second half of 20233. According to Principal, US policy rates are set to 5.1% in 20234, and stay at that level for most of the year. In the near term, the asset manager favours a selective approach in its allocation to the US and continues to be focused on quality attributes as it starts to see earnings downgrades.
Meanwhile, it upgraded its rating on Europe to "overweight" as economic data surprised to the upside. Gas and oil prices are falling from record-high levels, enabling Europe to rebuild its inventories. This means it's less likely to face an energy shortage this winter. In addition, manufacturing activities are likely to be supported by fiscal policies. Principal's underlying funds have focused on quality companies with growth and earnings visibility, at reasonable valuations, and it believes these companies could start to outperform during an economic down-cycle.
A better outlook for ASEAN and China
Turning its gaze to Asean, Principal says it sees growth opportunities in the region, which is home to a young population of about 600 million.
It notes that there are ten thriving economies benefiting from the shift in the supply chain5 out of China amid the escalating political tension between China and US. The situation has prompted many multinational companies to relocate their manufacturing hubs to Vietnam, Thailand, Malaysia and Indonesia6, not only bringing in much-desired dollars in foreign direct investment but positioning the region as a self-contained supply chain hub, be it for electric vehicle batteries, electrical and electronics or rubber-based manufacturing and others.
China's pivot from a strict zero-Covid policy to a pro-growth strategy will also provide relief. As international business resumes, tourists return, and consumer spending rebounds, its rapid reopening will help revitalise the global economy7. And with more stimulus measures expected to be rolled out to prop up its economy, especially its property market, China's gross domestic product growth this year should catalyse a significant rebound in activities and Asian equity capital market volumes8.
According to Principal's investment team, China offers good investment prospects9 now as valuations are cheap, while the government is pushing to reignite the economy in an environment where things are beginning to slow down globally. Certainly, those who believe in the outlook of the world's second-biggest economy may consider investing in China. For investors who may not want to focus solely on China's potential, the ASEAN region can be a choice pick for both equities and the fixed-income market.
Here is Principal's advice for investors
2023 is expected to be another roller coaster year for the markets as investors continue to grapple with concerns over the uncertainties surrounding inflation, global monetary policies and geopolitical tensions in the shadow of a looming economic downturn. What this means, says Principal, is that investors may consider focusing on segments that can perform well against a backdrop of slower economic growth, high inflation, China faster reopening and rising geopolitical risks.
Principal's strategy is to focus on quality stocks and value parts of the equity market. The key, it says, is to seek growth and income opportunities that are supported by the reopening and recovery of the economy. This enables Principal to position itself to retain the potential for increased returns in the medium and long term. It also seeks out assets that are less correlated that can offer a hedge against recession.
Which funds should investors focus on in the Year of the Rabbit?
Despite the uncertainty, this is not the time to stay on the sidelines. While caution and patience ought to be exercised, Principal says investors should stay invested long-term with the right investment strategy. This will ensure that they take advantage of future potential returns when things start to normalise.
If you are looking for an opportunity to potentially grow your wealth, Principal offers a range of funds to suit investors' risk appetite and preferences.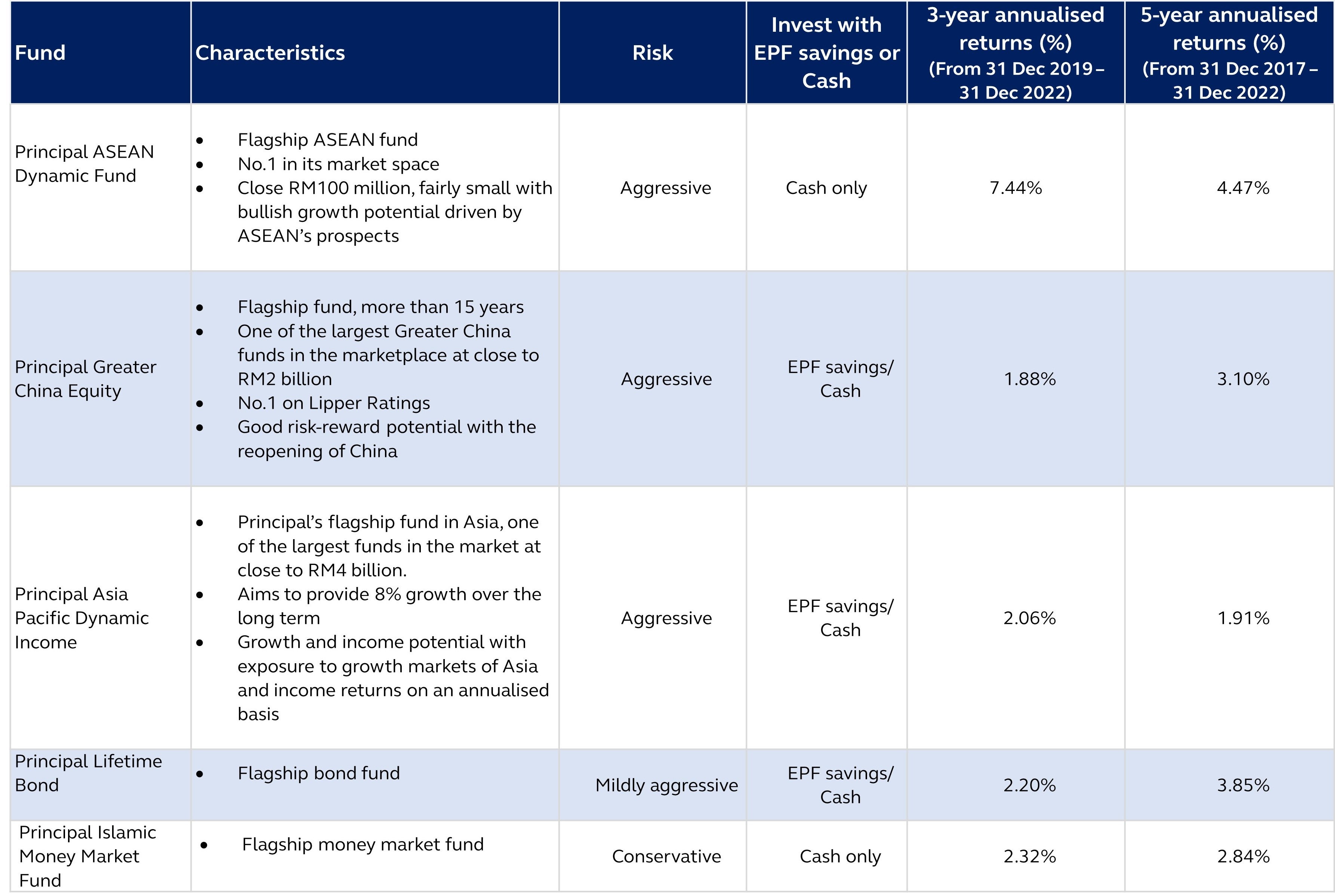 "Huat" together with Principal in the Year of Water Rabbit
The Water Rabbit is expected to bring calm and stability this year – a welcome reprieve after an eventful 2022. This is the time for investors like you to seek potential rewards with one of the luckiest signs in the Chinese zodiac system. From Jan 16 till Feb 14, 2023, you can enjoy 0% sales charge for your online investment and you'll earn Double Prosperity rewards of up to 0.88% of your total net investment and an enhanced Touch 'n Go NFC card when you invest in Principal Funds using EPF savings or cash investment. To learn more about the offer, please visit: https://www.principal.com.my/offer/cny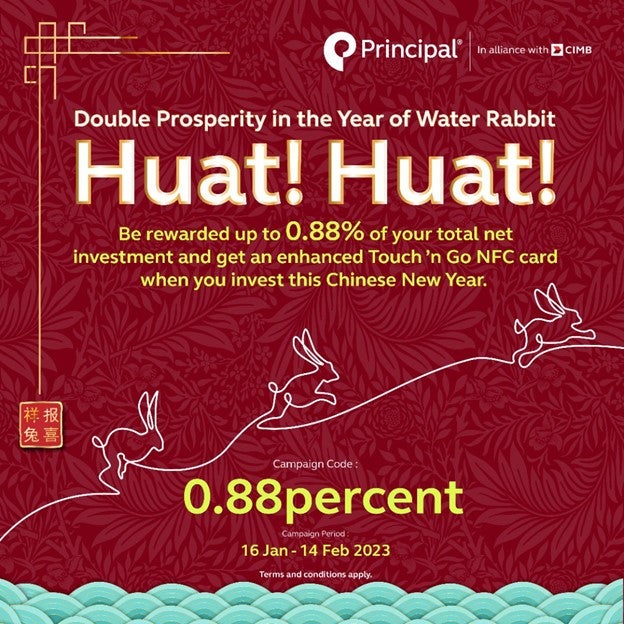 Sources:
1 The Edge, 9 January 2023
2  The Edge, 3 January 2023
3 The Edge, 19 December 2022
4 Bloomberg, 5 January 2023
5 The Edge, 6 January 2023
6 SCMP, 7 January 2023
7 Bloomberg, 16 January 2023
8 The Edge, 16 December 2022
9 Bloomberg, 12 January 2022
Disclaimer:
We have based this document on information obtained from sources we believe to be reliable, but we do not make any representation or warranty nor accept any responsibility or liability as to its accuracy, completeness or correctness. Expressions of opinion contained herein are those of Principal Asset Management Berhad only and are subject to change without notice. This document should not be construed as an offer or a solicitation of an offer to purchase or subscribe or sell Principal Asset Management Berhad's investment products. The data presented is for information purposes only and is not a recommendation to buy or sell any securities or adopt any investment strategy. This material is not intended to be relied upon as a forecast, research, or investment advice regarding a particular investment or the markets in general, nor is it intended to predict or depict performance of any investment. We recommend that investors read and understand the contents of the funds' prospectus and product highlights sheet available on the Principal website, which have been duly registered with the Securities Commission Malaysia (SC). Registration of these documents does not amount to nor indicate that the SC has recommended or endorsed the product or service. There are risks, fees and charges involved in investing in the funds. You should understand the risks involved, compare, and consider the fees, charges and costs involved, make your own risk assessment and seek professional advice, where necessary. This article has not been reviewed by the SC.