4 min read    I     Date: 15 March 2022

( In partnership with The Star Online )

PLANNING for the future may seem a distant worry now, with us tending to our seemingly endless list of immediate financial responsibilities. Top it off with the disruption brought on by the Covid-19 pandemic, it further cements our natural inclination to focus on the present and put off what we can for tomorrow. However, long-term financial planning is made possible with mandatory retirement schemes like the Employees Provident Fund (EPF), Retirement Fund Inc (KWAP) and Armed Forces Fund Board (LTAT) for civil servants.

Even with these, many would use those savings for other financial obligations before reaching retirement age such as servicing a home loan, children's education and personal education loan settlement among others. Meanwhile, the constant pandemic-related withdrawals over the past two years have depleted Malaysians' EPF savings, with EPF estimating only 3% are able to live on their savings during retirement. As of November 2021 it was estimated that some 6.1 million EPF contributors have less than RM10,000 in their savings.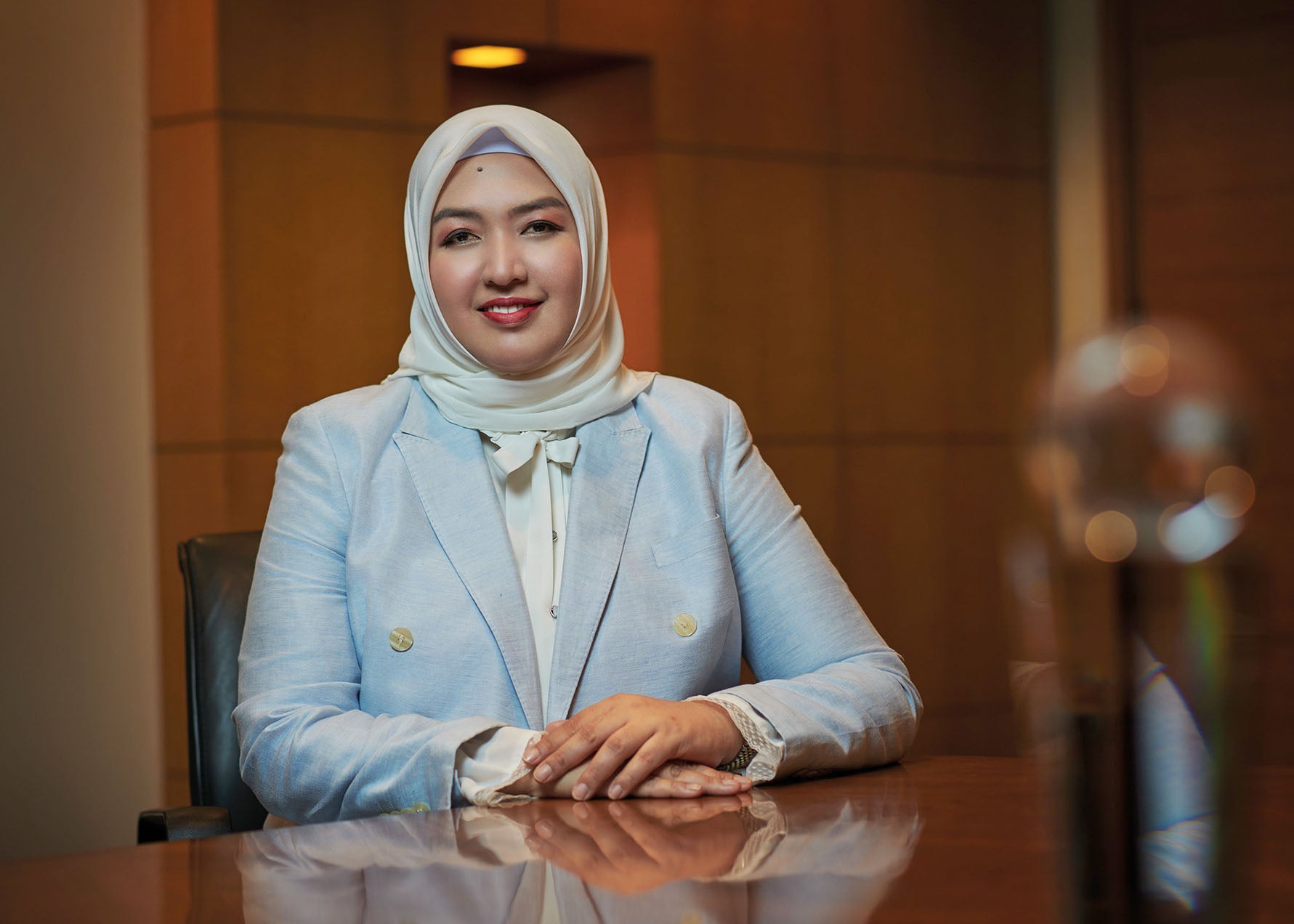 'Start small. But as your salary or income grows yearly, incrementally increase your contribution to RM250 or RM300, example,' says Munirah
 
What's more alarming, of this figure about 3.6 million have less than RM1,000. While we learn to manage our finances on a day-to-day basis, it is also important to save for our old age – this is also compounded by other uncertainties such as rising healthcare costs. 
How to save for the future
When it comes to retirement, the rule of thumb is a decent replacement rate of 70%. So should your last salary be RM10,000, 70% of that would be an ideal retirement monthly stipend, which would mean a retiree would need RM7,000 to sustain the same lifestyle after retirement.
To make this happen, many might have their own ways to save.
A popular method to employ is the 60-20-20 ratio budget management based on your gross salary. Therefore, 60% is allocated for daily expenses, regular and fixed bill payments. Then 20% for emergency savings such as to repairs, as well as loss of jobs and income among others. The remaining 20% would be set aside for investments. While we pull through difficult times, it is important to refrain from withdrawing EPF savings, if you do not need to.
Make your savings work
Other ways to earn an income might be fruitful, such as investing in unit trusts or private retirement schemes. Principal Asset Management financial consultants and retirement specialists are ready to assist those who wish to seek advice on financial planning to reach their goals. Besides that, it also offers a self service investment portal whereby EPF members can invest in units trusts using their cash or EPF funds.

The company has been in business for more than 140 years in markets around the globe. Furthermore, as a unit trust and PRS provider, Principal is monitored by the Securities Commission of Malaysia. Principal Asset Management chief executive officer Munirah Khairuddin says investment literacy amongst Malaysians must be improved and digital platforms are the fastest and best ways to increase awareness. "In August 2019, Principal, among many other fund management companies, launched the EPF's i-Invest platform which enables EPF contributors to access their Account 1 savings and invest in unit trusts.

"This new platform allows investors to take control of their investments and diversify their investment portfolio with unit trust funds. It's one way to make our retirement savings work harder for us," she says. Another way to ensure proper savings for retirement is through a regular contribution – it's about discipline and setting aside money every month for retirement. While the minimum investment amount using cash depends on the fund selected, investment using EPF money, on the other hand has the initial investment amount of RM1000.

"Savings and unit trust are assets that can be easily liquidated, while private retirement scheme (PRS) savings can be taken out but subject to a withdrawal fee. "You have to make your cash work harder for you and that's where investments and savings can play a role in multiplying your wealth. The younger you start, the better returns you will enjoy as a result of compounding effect," she says. Another common behaviour is putting money in a general-purpose fund for all future needs – from family holidays to children's education. "It is crucial to have separate pools of funds for different goals, especially for retirement. One can start saving for their retirement by opening a PRS account. It is an additional way to boost retirement savings and complements one's current retirement savings. "Working with an investment partner such as a Principal can help people reach their long-term financial goals," she says.
Tips on investment
While there are many ways to save, Munirah shares her tips on savings and investing with Principal's PRS. "Start small. But as your salary or income grows yearly, incrementally increase your contribution to RM250 or RM300, for example. Depending on the compounded annual returns, you could potentially have up to RM150,000 in 20 years. "What's important is to have a long-term view, so you really do not need to worry too much about markets' short-term volatility.

Just focus on setting aside those regular monthly savings and invest more, whenever you have extra cash, to build your future nest egg," she says. Over time and through the dollar-cost averaging investment strategy whereby net price per unit tends to be moderate, you tend to gain from the compounding effect of your funds, she adds. "Another important aspect is for people to constantly evaluate their financial position based on the concept of net worth – which is simply taking all their assets, and minus liabilities. "Not many people have a positive net worth, and they need to realise the importance of regularly evaluating their financial position," she says.
What to do next?
Build your wealth and financial legacy with Principal. Manage all your portfolio on-the-go, anytime, anywhere Learn more.

If you're new to investing, or looking for a financial consultant, we have you covered. We offer a wide range of investment solutions to help you meet your financial goals. Our team of financial experts will help you define and plan your investments to achieve your dreams. Get advice on how much time to set aside for each of your goals, and where to start working towards them.
Disclaimer
We have based this document on information obtained from sources we believe to be reliable, but we do not make any representation or warranty nor accept any responsibility or liability as to its accuracy, completeness, or correctness. Expressions of opinion contained herein are those of Principal Asset Management Berhad only and are subject to change without notice. This document should not be construed as an offer or a solicitation of an offer to purchase or subscribe or sell Principal Asset Management Berhad's investment products.