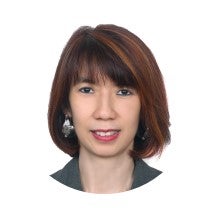 Joanne Chin I Ling, Head, Brand & Communication, Malaysia & Singapore
Joanne Chin was appointed as Head of Marketing Communication in July 2020. She has 25 years of working experience in banking and telecommunication industries in Malaysia, working with strong brand names such as Standard Chartered Bank, Maxis, UOB and Citibank. She held various senior positions in these companies. overseeing branding, communications, campaign marketing, digital marketing, social media marketing and has experience in managing large scale events and partnerships.
Qualification:
Joanne has a Bachelor's degree in Commerce majoring in Accounting from University of Adelaide, Australia.