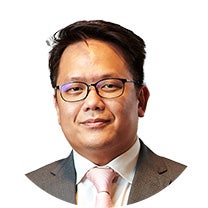 Jesse Liew, Chief Investment Officer, Fixed Income, ASEAN
Jesse was appointed as Chief Investment Officer, Fixed Income ASEAN in October 2018. He is an experienced Chief Investment Officer with a demonstrated award-winning history of working in the fixed income management industry. Prior to joining Principal, he served at BNP Paribas Asset Management, Malaysia in several senior positions including as Executive Director (Najmah), Head of Global Sukuk (Najmah) and as a Board Member.
Qualification:
Jesse has a Bachelor's degree in Business Administration, International Business from the Helsinki School of Economics, Finland.