Despite continued economic volatility, global financial inclusion improved according to the Global Financial Inclusion Index from Principal®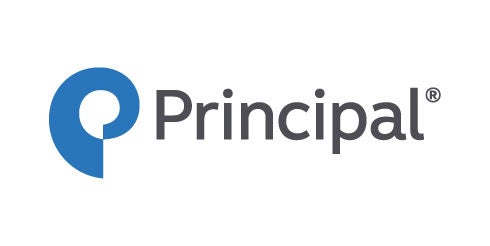 ​
ON RECEIPT, OCOTBER 3, 2023
Despite continued economic volatility, global financial inclusion improved according to the Global Financial Inclusion Index from Principal® 
Improved global financial inclusion was driven by Southeast Asia and Latin America with older global economies' financial inclusion declining or stagnating.
 
Singapore retains its top position as the world's most financially inclusive market.
 
The United States slightly declined in rankings but maintained its top ranking in financial system support. 
 
Fewer Americans report feeling financially included.
New funds provide investors exposure to global markets and diversification opportunities 
(DES MOINES, Iowa)
Singapore is the world's most financially inclusive market across 42 analyzed, alongside Hong Kong, Switzerland, the United States, and Sweden, according to the second edition of the Global Financial Inclusion Index (the Index) from Principal Financial Group®. 
The research released today, conducted by the Centre for Economics and Business Research (Cebr) and Principal®, examines how well a market's respective government, financial system, and employers provide relevant tools, services, and guidance to enable greater levels of financial inclusion. Now in its second year, the report provides a comprehensive and comparative evaluation of financial inclusion on a global scale – ranking 42 markets on a relative basis in addition to a new absolute score assigned at the global and regional levels. This enables the identification and analysis of regions making the most progress and those facing the greatest challenges. 
"Despite the uncertain economic conditions of the past year, it's encouraging to see that global financial inclusion continues to improve," said Dan Houston, chairman, president, and CEO of Principal. "We're optimistic about the ongoing progress governments, financial systems, and employers are making across the globe to help more people gain access to the support they need to feel more financially secure."
Key findings
Financial inclusion has improved globally. The overall global financial inclusion score displayed a notable increase of 5.6 points, reaching 47.3 out of 100. This is driven by advancements in Southeast Asia and Latin America, bolstered by meaningful progress in the support offered by financial systems.
 
Singapore remains the most financially inclusive market. Singapore ranked first, second, and third in the government, employer, and financial system support, respectively. Particularly noteworthy is Singapore's progress in the employer support pillar, where it rose 12 places.  
 
Financial inclusion is advancing most rapidly in markets developing technology-enabled financial systems. The biggest risers include several emerging economies, such as Brazil, Thailand, Vietnam, and South Korea.
 
Progress in financial inclusion is strongly and positively correlated to progress in other metrics of social and economic development, such as lower levels of corruption and greater economic freedom, resilience, and productivity.  
 
The world's largest economies are generally stagnating or deteriorating in terms of financial inclusion. These markets have medium scores in the government and financial system support pillars combined with universally low scores for employer support.
"The data shows financial inclusion, at a global level, is improving," said Kay Neufeld, director and head of forecasting, Cebr. "Greater financial inclusion is occurring despite economies navigating through a period of supply-side shocks, heightened inflation, and the consequent adjustments in interest rates. It's clear that fast-growing Asian and Latin American markets are making the largest strides forward. Meanwhile, developed economies making slower progress in financial inclusion should be seen in the context of these markets already ranking higher on the financial inclusion scale, as indicated in the wider Index findings, and consequently having more limited scope to make as rapid gains."
U.S. findings
Financial inclusion in the U.S. has fallen slightly, with the country moving from second to fourth in the Index. The drop in rankings was driven by declines in employer (dropping from second to 12th) and government support (dropping from 15th to 19th). The country saw drops in the rankings across all indicators in the employer pillar, with the largest declines realized in employer-provided financial guidance and support (falling 20 places to 26th) and flexible pay initiatives (falling 17 places to 21st). 
Employer support declined across businesses of all sizes but support from the smallest employers most notably fell. As seen in the 2022 report, there's a clear link between business size and level of employer support. Larger companies are likely able to offer more comprehensive financial resources and services to their workforce. This may suggest that in the face of economic challenges and ongoing concerns about a potential recession, smaller companies are strategically trimming back areas they believe will have limited impact on ongoing operations.
"Employers play a critical role in the financial stability of communities, especially small businesses, which are the backbone of their employees' financial well-being," said Amy Friedrich, president of Benefits and Protection at Principal. "While the gap in support raises some concerns, it may signal a rebalancing of the labor market, which experienced an unprecedented reshuffle following the pandemic. It's important to note these behaviors are likely to vary across industries. The businesses we work with have shown incredible resilience through recent economic events and recognize the critical role benefits play for their employees. While the Index provides an opportunity to review the pillars independently, it's important to consider the three pillars and how they holistically lead to financial inclusion. For example, the passage of SECURE 2.0 signals how all three support pillars can work in tandem to bolster financial inclusion." 
The U.S. maintained its top ranking in financial system support. It's ranked in the top three and four of the eight indicators that comprise this pillar, including: access to credit, borrowers' and lenders' protection rights, presence and quality of fintechs, and access to capital.
Overall, the U.S. consumer sentiment data reveals an increase in the number of people who report feeling financially excluded. This is particularly pronounced in the government pillar. The percentage of people who feel the government acts in a way that helps them feel financially included declined from 72% in 2022 to 50% in 2023 (dropping from 12th to 27th in the rankings). In contrast, employers retained the top spot in making U.S. consumers feel financially included.
Global Financial Inclusion Index
 
Top 10 Markets
 
Bottom 10 Markets
1
Singapore
1
Chile
2
Hong Kong
2
Saudi Arabia
3
Switzerland
3
Mexico
4
United States
4
South Africa
5
Sweden
5
Italy
6
Denmark
6
Peru
7
United Kingdom
7
Colombia
8
Norway
8
Nigeria
9
Australia
9
Ghana
10
Thailand
10
Argentina
Learn more about the Global Financial Inclusion Index here. 
Learn more about the methodology here.
Disclaimer: You are advised to read and understand the relevant Prospectus, and/or Disclosure Document including any supplemental thereof and the Product Highlight Sheet (if any) before Investing. Among others, you should consider the fees and charges involved. The registration of the relevant Prospectus, and/or Disclosure Document including any supplemental thereof and the Product Highlight Sheet (if any) with the Securities Commission Malaysia (SC) does not amount to nor indicate that the SC recommends or endorses the funds. A copy of the relevant Prospectus, and/or Disclosure Document including any supplemental thereof and the Product Highlight Sheet (if any) may be obtained at our offices, distributors or our website at www.principal.com.my. The issuance of any units to which the relevant Prospectus, and/or Disclosure Document relates will only be made on receipt of an application referred to in and accompanying a copy of the relevant Prospectus, and/or Disclosure Document. Please be advised that investment in the relevant unit trust funds, wholesale funds and/ or private retirement scheme carry risk. An outline of the various risk involved are described in the relevant Prospectus, and/or Disclosure Document. As an investor you should make your own risk assessment and seek professional advice, where necessary. Securities Commission Malaysia does not review advertisements produced by Principal.
The Global Financial Inclusion Index ranks 42 markets on three pillars of financial inclusion—government, financial system, and employer support—using data points across public and survey-based sources. These pillars represent the key stakeholders responsible for promoting financial inclusion across the population. 
The Index was conducted in partnership with the Centre for Economics and Business Research (Cebr). The methodology combines various data sources into one unified measure of financial inclusion at the market level. 
Principal Financial Group® (Nasdaq: PFG) is a global financial company with 19,000 employees1 passionate about improving the wealth and well-being of people and businesses. In business for more than 140 years, we're helping more than 62 million customers1 plan, protect, invest, and retire, while working to support the communities where we do business, and build a diverse, inclusive workforce. Principal® is proud to be recognized as one of the 2023 World's Most Ethical Companies® by Ethisphere2, a member of the Bloomberg Gender Equality Index, and one of the "Best Places to Work in Money Management3." Learn more about Principal and our commitment to building a better future at principal.com. 

1 As of June 30, 2023

2 Ethisphere, 2023

3 Pensions & Investments, 2022
About Centre for Economics and Business Research (Cebr) 
The Centre for Economics and Business Research is an independent consultancy with a reputation for sound business advice based on thorough and insightful research. Since 1992, Cebr has been at the forefront of business and public interest research, providing analysis, forecasts and strategic advice to major UK and multinational companies, financial institutions, government departments and agencies and trade bodies. For further information about Cebr please visit www.cebr.com.
 
© 2023 Principal Financial Services, Inc. Principal®, Principal Financial Group®, and Principal and the logomark design are registered trademarks of Principal Financial Services, Inc., a Principal Financial Group company, in the United States and are trademarks and services marks of Principal Financial Services, Inc., in various countries around the world. 
 
The Global Financial Inclusion Index is a proprietary model output based upon certain assumptions that may change, are not guaranteed, and should not be relied upon as a significant basis for an investment decision. 
Insurance products issued by Principal National Life Insurance Co (except in NY) and Principal Life Insurance Company®. Plan administrative services offered by Principal Life. Principal Funds, Inc. is distributed by Principal Funds Distributor, Inc. Securities offered through Principal Securities, Inc., member SIPC and/or independent broker/dealers. Referenced companies are members of the Principal Financial Group®, Des Moines, IA 50392. 3130234-092023