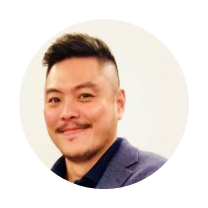 Ben Quah Cheng Eng, Head, Digital Sales, Malaysia
Ben Quah was appointed as Head of Digital Sales in June 2019. He has more than 16 years of experience in Digital Business with significant experience in designing innovative strategies, increasing online sales revenues and delivering effective leadership within the tech and startup industries on a global scale. Before joining Principal, he served at M800 Limited - a telco and software communication services company based in Hong Kong as the Global Strategy & Digital Marketing Director. Prior to that, Ben lead 2 new businesses – he was the Chief Marketing Officer for Expats Express - the leading job app for expatriates in China, and was the APAC Digital Marketing Lead for Alcatel's new online business in the Asia-Pacific region.
Qualification:
Ben has a Bachelor's degree in Accounting from Nanyang Technological University, Singapore.